Can a church really do IT effectively?
Come on, we'll show you
Sometimes all you need is a bit of direction.
We want you to put your best foot forward, so we're here to give you the tools, techniques and direction you need. New Front Door exists to help churches - particularly church IT volunteers and ministry staff - to use IT better. Maybe you can relate to one of these people:
You're a church leader in the 21st Century, and you've put together a fancy_church.blogspot.com page, but now you're wondering if no website is better than what you've got. The effort to get something professional up and running just seems too much amidst the weekly sermons and pastoral care. Who actually has time to sort through these IT things?
Being "asked" to put together a webpage for church because you're the youngest and most "savvy" member can be frustrating, and now you've landed the job of dragging your church into the brave new world of Facebook, Instagram, Content Management and Responsive Design. Your pastor sent you a link to awesome~church.com and wants a site just like it. Just wish you had a bit of support and some better tools?
You understand websites and servers and have managed to get something off the ground for church, but it's starting to cost you a bit too much and you're struggling to persuade the eldership that it's worth investing in a more rigorous approach to church IT. Wouldn't it be great if all you had to worry about was keeping things up to date, rather than keeping it online as well?
New Front Door offers a suite of tools, services and training to allow you to utilise IT as an effective tool for ministry. We work collaboratively with your staff or designated church member to develop a tailored website and package of tools to keep your newcomers informed and your ministry teams connected. We provide assistance and training in best practices for tools you already use, and are open to exploring ways to combine your current approach and applications into our ecosystem.
The right people at the right time
30+ years of collective experience
New Front Door are a national team of passionate IT and web development engineers, ministry leaders and management professionals who voluntarily build and maintain IT systems, training and educating our clients on the foundation of years of collective knowledge gleaned from within the IT industry.
New Front Door, previously Vision 100 IT, has now existed for over a decade, and has gradually built up a knowledge base of best practices and approaches for doing church IT sustainably. We are all about getting and keeping our clients on the web, in order to more effectively reach the lost and minister to the people in their congregations.
Currently our team has members in Hobart and in Sydney, ready to meet and discuss the needs of your ministry.






It's not about the destination, it's about the journey
The core product of New Front Door isn't just your website - it's our philosophy.
There are plenty of products and approaches that will get your church on the web - our main aim is to help you to do this as best as possible. As a result, we've collated a suite of supported tools that will best help us to help you do IT well.
We're eager to ensure that you're equipped to make the most of these tools as the web evolves over time. We won't just build you a website, mailing lists and collaborative storage solutions, but we'll
coach you through keeping them up to date
provide ongoing support as your team members change, and
walk you through new features and updates as they occur.
Although we think this ecosystem is fantastic, selecting our tools over years of experience, your needs may vary. If you already have some solutions sorted, no problem! We'll work with you as best as we can to ensure you're being as effective as possible.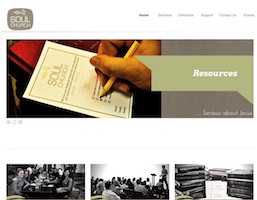 Our websites are responsive - supporting phones and tablets
They are built on Drupal CMS - a modern, powerful and secure platform, easily updated, supports user permissions
We'll manage your domain name - you'll never need to worry about renewing or remembering your password every 3 years
Modular features - features developed for one client become available for all clients
Running on one of the world's largest server platforms - uptime and server stability is nothing to worry about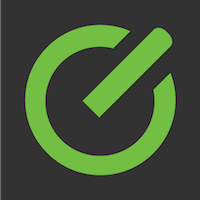 Administration and relationship management
Implementation and consultation to get you started with Elvanto - an Australian-built Church Management platform
Flexible mailing lists - so those outside your Church Management software can email you
Podcasting your sermons
Newsletter distribution
Hosted document management platform
Securely stored, managed by your organisation, not under user accounts
Conflicts easily managed so nothing gets lost
Folder and file level user permissions
Integrated into your website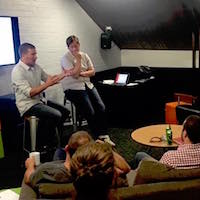 Initial consultation meetings when coming on board
Recommendations of graphic designers, photographers and video producers
Access to our documentation: user guides and best practices
Podcasts and training sessions
Optional in-depth consultation services
Keeping you up to speed
The internet changes. Your church changes. Your staff capacity and even staff size changes. That's why events and training are at the heart of the New Front Door philosophy.
Whether you're already a client, interested in becoming one, or just want some fresh input, these events are for you. They are professional-quality training sessions, with presenters who not only have IT expertise, but have also thought long and hard about how to apply this to the unique context of Christian ministry. Topics range from social media usage to engaging a graphic designer and everything in between.
Our next training sessions
Typical event information
When: 7:30-9:30pm
Where: A Church in Hobart or Launceston
Cost: $30 to cover event, admin and support New Front Door (snacks included). We recommend churches subsidise their delegates.
Register: Registrations will open closer to the event
One ticket to take you wherever you need to go, all year round
All of our core features and services are available for a single annual subscription.
Not in a entry-level tier business model where we send you five emails a day about how awesome premium is sort of way, but in a We're really eager for you to get the most out of your IT for the good of the Gospel sort of way. How does that sound? This is our rationale:
We want to focus on providing you services and methodology that will keep you engaged with your IT, rather than a product that is merely set and forget. So we will stay engaged and available all year round.
Pricing schedule
| Average Adult Attendance | Set-up Fee | Annual Subscription |
| --- | --- | --- |
| 150 or less | $400 | $550 |
| 151-300 | $400 | $1100 |
| 301+ | no fee | $2200 (includes all premium features) |
We have lower annual fees for parachurch ministries, click on 'More about costs' below for more information.
Consultation services
In addition to our normal customer services, we can provide full blown consultation services to help you smoothly transition your church into electronic administration. For more details about our consultation services, click here.